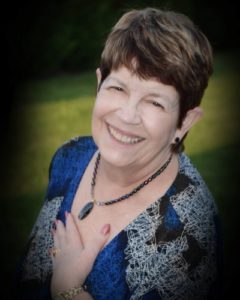 Inspired by Nature's immense treasure of minerals and gemstones, Carol Mack has transformed herself from the corporate world of global technology to the world of fashion.
While working as an SAP expert and team leader for Accenture throughout the United States, Carol was not only highly respected for her skills, but her fashion jewelry wardrobe as well. When her professional business associates learned that much of her jewelry was designed and handmade by Carol, there was no stopping the requests for gifts by the men and jewelry sets by the women.
With thousands of beads and hundreds of findings in her inventory, Carol can complement your wardrobe with style and grace and make owning designer jewelry affordable and fun.
Custom orders for earrings start at $7.50 plus delivery charge, bracelets start at $25, necklace & earring sets start at $35 – all dependent upon cost of materials.  If more than 1 item ordered, would only incur 1 delivery charge.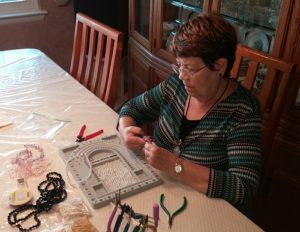 One of Carol's favorite jewelry projects is bridal party jewelry to compliment everyone's beautiful dresses and gowns.
List of Jewelry that I make:
Necklaces
Earrings
Anklets
Bracelets
Boot Bling
Headbands
Carol's goal is to help you compliment your wardrobe with jewelry that creates the perfect look whether it is a night on the town or just make your day special.
Give Carol a call at 302-593-6982 or email her from the Contact page.